Q&A session with Nick Curtis
---
01/04/2016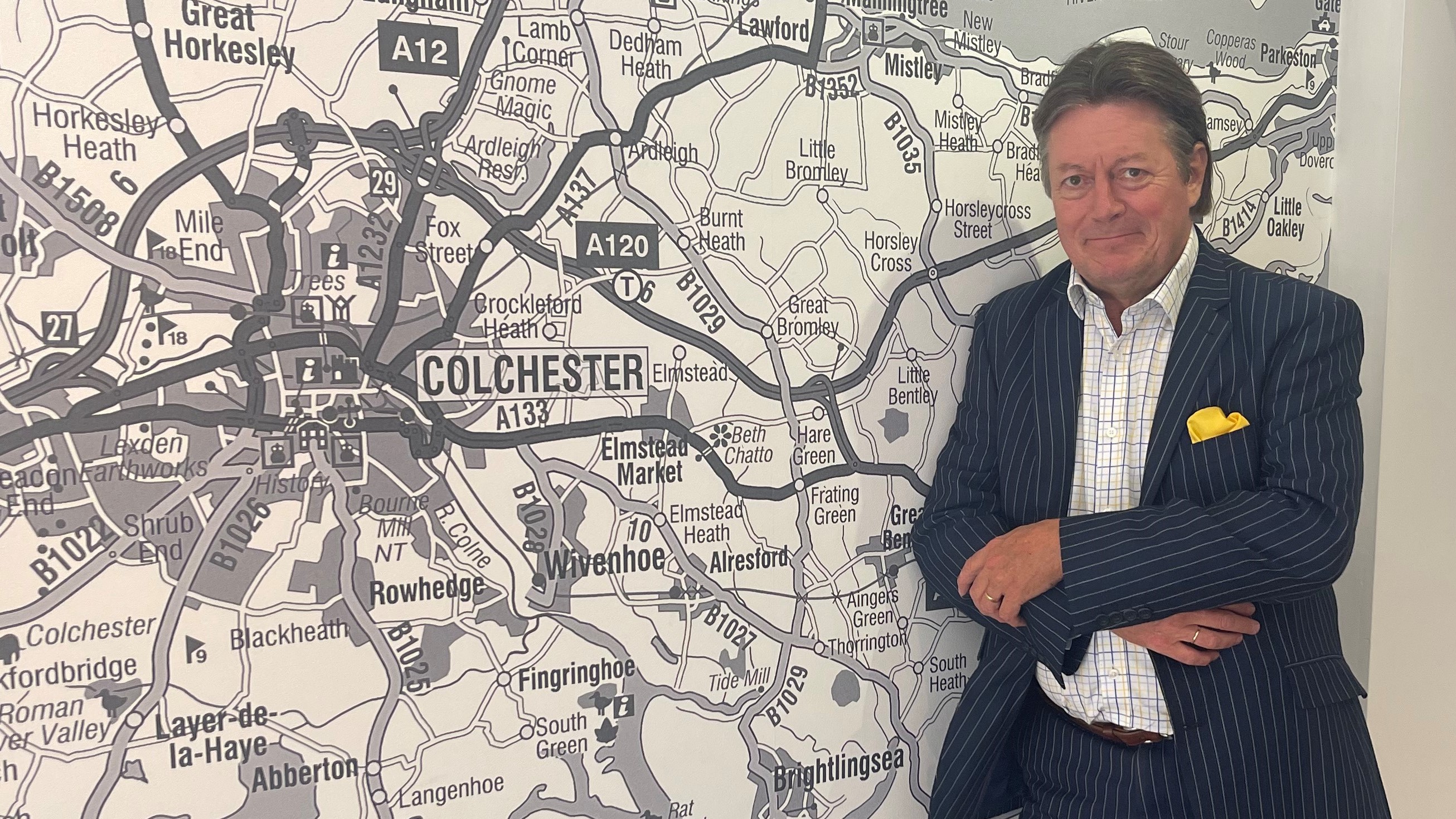 Nick Curtis, Branch Partner of Chewton Rose Colchester give his answers a couple of the frequently asked questions regarding the marketing of the properties we sell:


How important is online marketing and what websites do you use?
There are a standard set of websites across the company for our properties - we only use on Onthemarket.com and Rightmove as property portals.  Online marketing is very important in two respects:
It is a marketing tool - To showcase the marketing that we provide -   the clear, crisp and professional quality of our online photographs and brochures (where many agents still don't provide PDF downloadable copies).   The lifestyle journalist text that attracts buyers based on matching that lifestyle to buyers.   The wide variety of properties that we sell with regards price, style and size. 
It is an invaluable way to help sell our clients' properties - An obvious statement but it still amazes me that many agents have pictures of their staff in mirrors, cars on the drive, untidy rooms and a poor selection that don't give a more rounded and broad view of the property you're trying to sell.  The use of 'lifestyle' or 'unique' features (close-up shots of quality fixtures and fittings, door plaques, etc) do have their place but need to be matched with a good selection of wider shots of the actual property.  These shots help to intrigue buyers to call for more details - the idea of what lies inside that may be of more interest, particularly if it's something that may be of historic, period or quality aspect.  The use of floorplans is very important as most buyers today like to match their rooms sizes and layout to the property they want to buy.   They use floorplans to a great extent to see how their existing and new furniture can be placed in the home.
With many agents, vendors and buyers however there is too much of an emphasis placed on online marketing alone.   
Many sellers and buyers believe that properties 'sell' themselves from simply having photographs and details online, consequently they see the benefit of choosing an online agent.    However, you have to remember that if someone is being very specific on location then this can work but, as an agent, you're trying to 'sell' and introduce buyers to a property in a location or of a size and style that they may not have been initially of interest or thought of, and through conversation and based purely on a list of their needs and requirements you can help match properties.   Therefore photographs and text alone won't help as they won't immediately broaden buyers search criteria, expectations or thought process, you need to help buyers 'think out of the box'.
Many agents believe that online marketing is enough to get calls to view!   Therefore they sit and wait for the phone to ring. It simply isn't.  You have to be as proactive as possible and try and introduce buyers to properties with regular 'call-outs'.

What are the advantages of using an established agent with bricks and mortar High Street presence?

Firstly we have local knowledge and can direct people to areas that they may not have considered - whether it's a need for transport links, schools or work.  Our large floor to ceiling wall map of our area is a very useful tool   Secondly face-to-face you can sell properties to people that they may not have previously considered and also ones that might be on confidential marketing (how does an online agent market a property confidentially?   Most are simply reactionary to calls in from the Web rather than proactive and calling out).     
Experience has shown that, perhaps like buying technology or clothing (where purely price wise they may then choose to buy online) initial selection and to actually 'touch' that product , where in the case of a property that may simply mean talk in more detail to someone who's been to the property or physically review the layout, features and photographs face-to-face.   I still believe buyers do more often than not like to talk to an 'expert' in person who can listen to their needs and requirements and persuade or advise them on which property would be best for them,  'their best fit'.  How many times have you  reviewed something online, then gone to buy one TV or pair of shoes , for example,  only to walk away with a completely different one  having initially thought you'd already made your choice before shopping?   Without a physical high street presence you miss out on the ability to do this with a client and cross sell other properties which provides a much better service for your vendors. 
A high street presence also pulls in the 'prospective buyer' who are out shopping for other goods or services and are typically not someone actively looking but who are  attracted from the window display alone.    Many many buyers come in from looking in the window with an opening statement of 'we aren't actually looking to move but we've just seen the property in the window and it could be exactly the right property that would motivate us to do so'.     I'd say that many retailers sell goods from large sale banners in the windows or creative window displays, again attracting that opportunistic buyer
Physical presence means that prospective sellers can easily review your services, marketing etc face-to-face and 'meet the team'.   Many sellers will be persuaded to market their property with an agent if they feel a 'physical connection' with them rather than some faceless agent on the phone.