Harriet Harvey - Branch Manager
---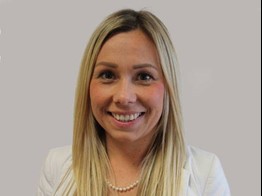 Name: Harriet Harvey

Location: Bar Hill

Current Job Title: Branch Manager, haart Bar Hill

What was the reason you wanted to join haart?
Back in 1999 being just 19 I wasn't sure quiet what to do with my life! The position I applied for was trainee negotiator, the office was the best looking agency in the town and I walked into a lively atmosphere and lots of welcoming faces. At the time, even with my little knowledge of estate agency, I saw Spicer McColl (now haart) boards everywhere. 5 minutes into the interview and I knew I wanted the job. It sounded exciting, challenging and a career, with a clear path for progression, just what I was aspiring to.

What is your background (previous employment)?
After leaving school at 16 I went into an apprentice scheme with what had previously been my Saturday job, at a local hairdressers.

How long have you been in your role?
10 years in August 2015.

How does your current role compare to previous jobs you have had?
In comparison to the listing role, as the branch manager I'm now responsible for 3 members of staff, training and ensuring that the team have clarity of what is expected of them, competence to complete their roles and a clear consequence that if we work hard as a team they will achieve their goals and enjoy a fulfilling career. With this responsibility of course comes dedication and a desire to succeed and be the best I can. I believe very much in leading by example.

What are the key benefits of working in the company?
Having worked for the company for 16 years I have succeeded in promotion through the different positions, aided with the support of a strong and consistent management team around me. Together with the excellent training which the company is known for, industry wide. I have also been lucky enough to attend trips to amazing places such as to Miami and Abu Dhabi. I have forged friendships and was even introduced to my husband while working for the company.

What one thing has made working at haart worthwhile?
The security and assurance of being part of a successful and always improving company which is still managed by its owner and founder Paul Smith. I know if I work hard, I will be appreciated.

What does a typical day look like?
Arrive at the office, check emails, grab coffee and conduct an informative and inspirational morning meeting. Hold mini 121's to review with individual members of staff's previous day and that's days business/targets. Throughout the day I attend valuations, viewings and home visits. I carry out observations on my staff and complete canvassing including door knockings and leafleting. Then more valuations!