A career with haart, is it for you?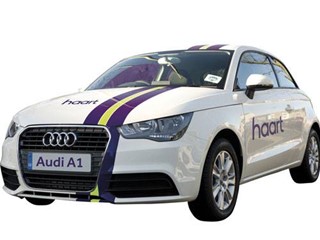 The aim of this section is to help you identify whether being an Estate Agent, Lettings Agent or if any other roles in our company are for you.
At haart we are interested in you and who you are, as your personality and attitude are what is going to help you succeed. If you are driven and focused, like to work in a fast-paced environment and are really up for a challenge, then read on.
Career progression:
Starting any new job is exciting. We pride ourselves on offering great career opportunities and developing talent from within, including the future leaders of the business.
You need to be able to see the journey ahead and understand what you need to do, every step of the way. We have set out the path in clear stages. Each step outlines what you need to know in terms of knowledge, what you need to be able to demonstrate in terms of competency and finally the results you need to achieve. Your progression is dependent on passing all of the relevant training courses, coaching sessions and workshops. In addition you will be required to evidence competency in your role through observation, assessment and adherence to our core competencies and behaviours.
To progress, you must also achieve the performance standard and spend a minimum time in each role. Each area within the business also has its own career path.
Training & development:
Training & development is a critical part of our future, it is vital we have a developmental culture where we bring people through the business to allow us to expand at an increasing rate.
Starting any new job is an exciting time; there is a lot to remember and learn. Your training will begin in your branch. During your first week it is your opportunity to meet all of your new colleagues, understand how the branch is structured, see what a typical week looks like and become familiar with what happens in a sales office
Within Lettings and Estate Agency we have a large number of training course which are rolled out by our competent regional training team on a weekly basis. So we are confident about our ability to teach you what you need to know to be successful in haart.
We understand that your initial period with us is extremely important. During this period, we will work closely with you to settle you in to what is an enjoyable but nonetheless demanding role by ensuring that from day one we provide you with all of the training and development necessary to develop your full potential.
Earning potential:
From day one of your new career and training at haart, you will start to benefit from our generous salary package. We will help you get a foot on the career ladder by supporting out with a performance related bonus for the first few months until you have stretched your wings and can feel settled in your new role. How quickly you progress depends entirely on you and how you perform.
As well as this, you have the opportunity to earn an uncapped commission and a discretionary performance related bonus.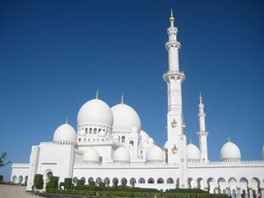 Awards and recognition for achieving success: 
Recognising and celebrating outstanding performance and behaviour is second nature to Spicerhaart. Whether it be localised award evenings or far away trips in exotic locations, as a top performing employee you will have the opportunity to share in these experiences. In 2014, our top performers enjoyed a fantastic trip to Abu Dhabi and in 2015 the destination was New York - you can see the videos from the trips below.
Alternatively as a top performer, you may well be driving away a premier or elite car for each month you attain top performer status.
Top Performers Trip - New York 2015
Top performers from across the group of Spicerhaart were rewarded with a fantastic trip to New York.
Top Performers Trip - Abu Dhabi 2014