1. CREATE
FLINK creates 40 digital property adverts for you, each showcasing your home in a different way.

2. TARGET
Every like, share or click leaves a digital fingerprint of people's interests, likes and dislikes. FLINK uses this data to understand which people will most like which aspects of your home.

3. SHARE
FLINK then shares the adverts with thousands of those people on social media – people it thinks will be interested in a home like yours.

4. ADJUST
By monitoring which people are clicking on which adverts, FLINK keeps adjusting, in real time, and re-shares them with the people most likely to respond.

This means the right adverts are always visible to the right people at the right time. We even give you regular updates, showing how many potential buyers your adverts have reached.


We're the only agent in the UK with access to . But elsewhere in the world, this world-class marketing technology is delivering fantastic results for sellers like you.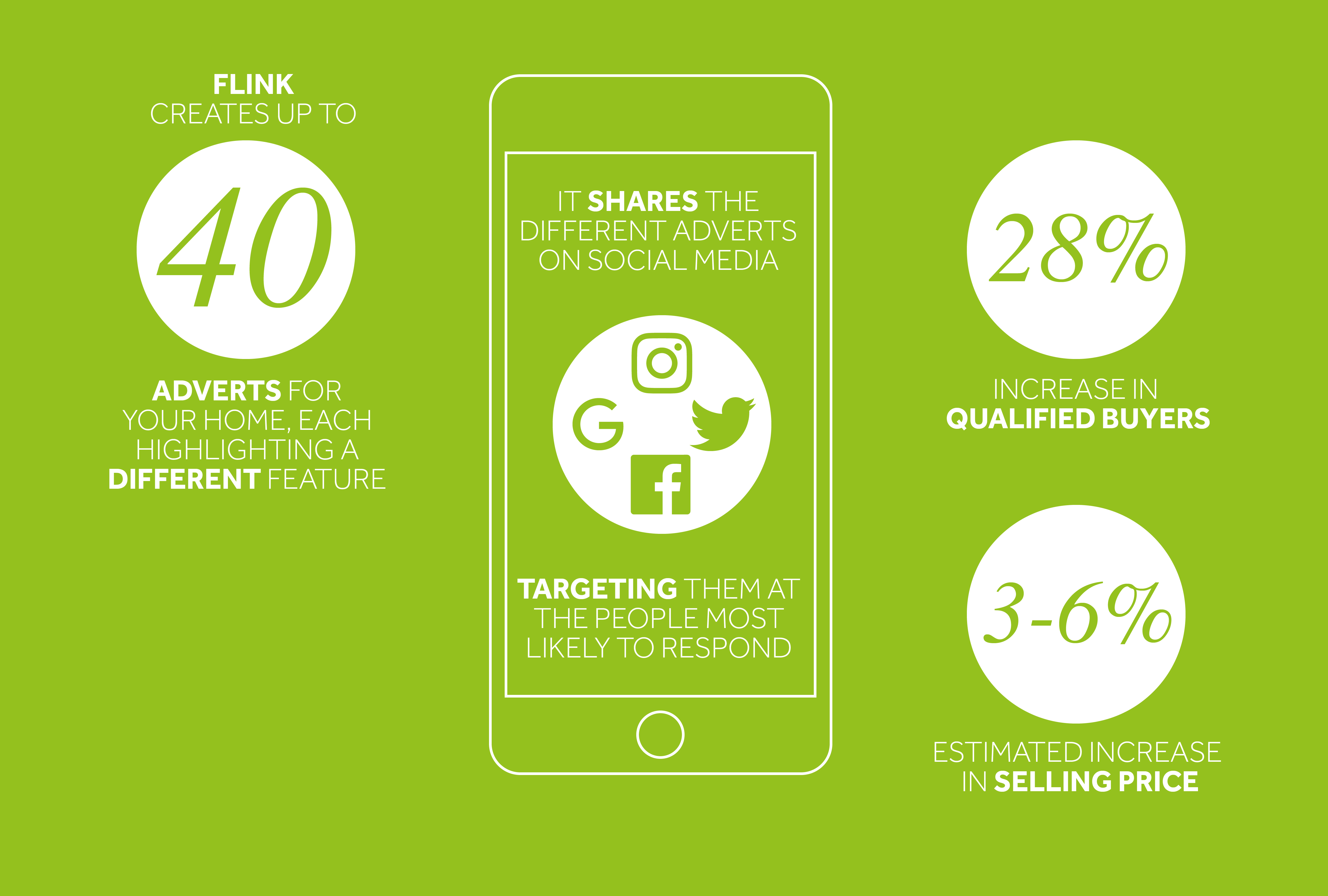 *Data and estimated results provided by CCT Marketing International and PrivatMegleren Norway. Further information available upon request.