How to sell your property
---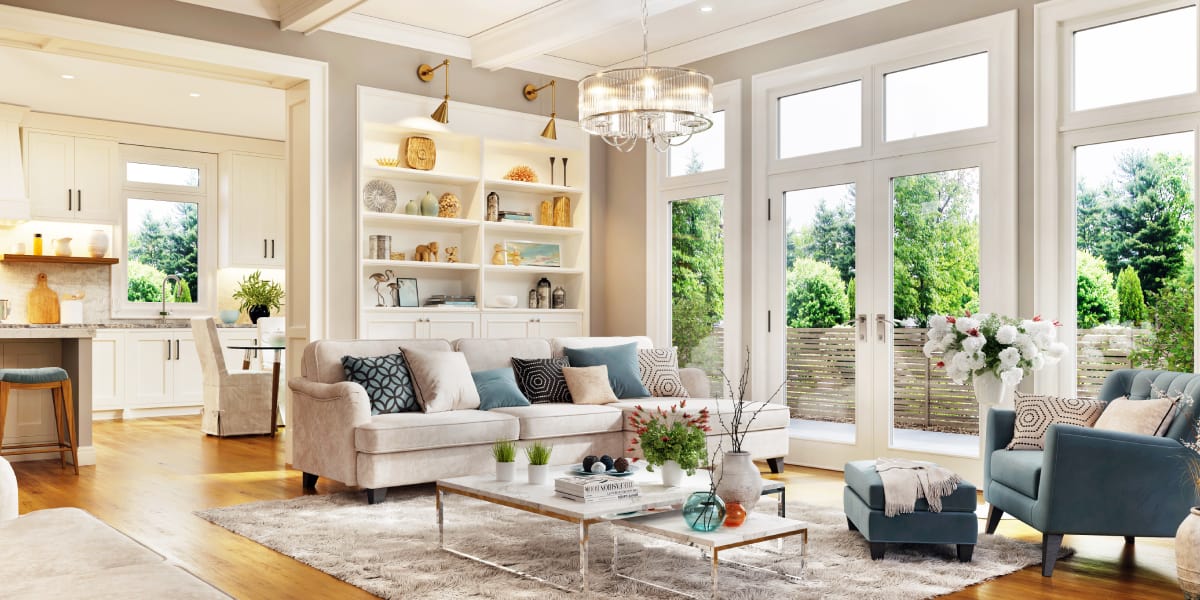 From getting a valuation and arranging viewings to instructing a solicitor and exchanging contracts, selling your property is a time-consuming and sometimes complex process. Here is our guide to the various stages of selling a house.
---
Deciding to sell your property
Is it the right time to sell?
It always seems like the house market is booming and prices are rising, but there will be local variations. It might not always be the best time to sell your house. Check property market guides and reputable news sources to help you. The HomeOwners Alliance has up to date Media & Reports including a House Price Watch.
What research should you do before you sell?
Before you decide to sell your property, it is worth doing a bit of research yourself before contacting agents. What are similar properties in the area to yours selling for? Use this guide figure to help you get a rough idea of what your property is worth. A more precise valuation can come later.
Finding the true value of your property
Use our online valuation tool for an instant estimate or book a valuation when one of our local experts will arrange an appointment to officially value your property.
---

---
The stages of selling your house
Choosing an estate agent
There are plenty of questions to ask a potential estate agent. You will want to be reassured that they can do the best job of getting you the right price for your home or property. Are they professional in their approach? How well known are they in your area? Do they have testimonials on their website or Google reviews?
Decide how much to sell your home for
The valuation you receive from a local estate agent will be the best guide to the price you should put your property on the market for. This doesn't have to be the sale price. If you want more information you can use tools like our demand calculator to give you an idea of the number of potential buyers for your home.
Get an EPC
A valid Energy Performance Certificate (EPC) is a requirement before you can sell your home. Check if the EPC for your home is still valid, or needs to be updated – for example, you might have improved its energy efficiency by installing loft insulation or replaced a boiler. You can arrange a survey from an EPC assessor in your area.
Prepare your home to be put on the market
You want your home to make the best possible impression on potential buyers. Give your property some kerb appeal by tidying up the front garden, cleaning the porch or perhaps even repainting your front door. Inside, decluttering is a good idea. If your home looks untidy, take this opportunity to give it more of a neutral feel, or a blank canvas. Some sellers also like to 'stage' their home, creating an illusion of space that they hope will seduce a viewer; swapping large sofas for smaller ones, or hanging mirrors in more confined spaces.
Choose a conveyancer or solicitor
Choosing a solicitor or conveyancer is an important part of selling your property. They need experience in property conveyancing as well as a solid understanding of property marketing in your area.
The solicitor or conveyancer will usually be responsible for the following:
Drawing up and reviewing the contracts
Conducting the local searches
Corresponding with the Land Registry
Managing payments, collection and transfer of funds
Providing you with legal advice as and when you need it
Complete the necessary paperwork
You will need to provide some initial documents for the legal side of the sales process, such as proof of address, proof of identity, any guarantees that exist for appliances or building work, service records and electrical certificates. Once you have accepted an offer on your property you will need to complete a TA10 'Fittings and Contents' form and provide the title deeds.
Arrange viewings
Property viewings can be arranged by yourself or by the estate agent – it depends on what you have agreed. They can be conducted by the estate agent or by the seller. If you are on a tight budget arranging and conducting viewings yourself can be a good way to save some money in the house selling process.
Make sure your property is in a clean, tidy condition for each viewing. It does not have to be pristine, just a comfortable state for potential buyers to imagine themselves living there. Here are a few tips for what to do to prepare for a viewing.
Accept an offer
Once you have received an offer you are happy with, inform your estate agent. Make sure you discuss all the details and agree estimated dates for exchange and completion. It can be useful to put this in writing for the estate agent and the buyer – it will not be a legally binding contract, but helps to make sure everyone is in agreement. One element to confirm is whether the property will be taken off the market following the acceptance of the offer – some sellers prefer to keep the property on the market for a while.
---
Completing the sale
Negotiating the contract
After accepting an offer, there will be a few details about the contract to finalise. This usually involves what is included in the sale price and what isn't. A Fittings and Contents form should be completed to confirm these details. Your estate agent is responsible for writing to all parties to confirm the agreed price and any conditions of the sale.
Exchange and completion
Exchanging contracts and completing are the final steps to selling a house and where things become legally binding. A deposit of 10% of the sale price is paid by the buyer at exchange. After this point neither party can pull out without being liable for significant compensation. Exchanging contracts usually occurs once the following has been conducted and agreed upon by both parties:
Preliminary enquiries and local searches conducted

Fixture and fittings to be included listed and agreed

The buyers have a confirmed mortgage offer
The completion date is the day the buyer and seller agree that all funds are to be transferred and the sale confirmed. This date will be influenced by the size of the chain you are in and the availability of your removals company.
Moving out
The completion date will usually (but not always) be the day you move home, and if you are buying a property, into your new home. You will need to move out of the property and ensure you have left it in the state agreed in the contract, and left all the fixtures and fittings included in the sale.
Once moved out, ensure the estate agent has all the keys to the property to hand over to the buyer.
---
Contact your local Chewton Rose branch for help selling your home
If you are ready to sell, get in touch with your local Chewton Rose estate agent today and we can get the ball rolling for you.